Welcome to the World Gymnaestrada 2019!
2nd Infomeeting: September, 27-30
The 2nd Infomeeting will be held soon: September, 27-30. We expect about 90 persons from around 40 nations. We are looking forward to welcoming our guests and to show them how well the preparations are going.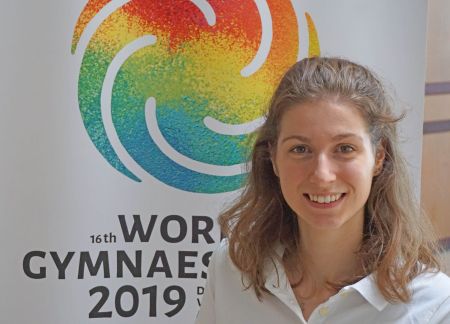 Willkommen Linda
Linda bij de Leij from Groningen, Netherlands, is part of our team since september. She is doing her voluntary social year. Welcome Linda to the Worldgymnaestrada-Family - it's great that you are here with us!
new office
It's done! We moved into our new office located in the Trade Exhibition Centre. Some details still have to be finalised, but - as you can see - we are happy to be here.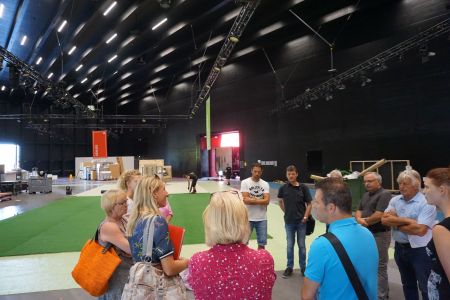 Meeting the German Gymnastics Federation
By the end of August Agnes Hartmann, Heidi Aguilar and Sandra Lohmann from the German Gymnastics Federation visited us in Dornbirn. Our main topic was the organising of their national performance, the "German Evening". It was a great and efficient meeting and it's always a great pleasure to meet our neighbours from Germany.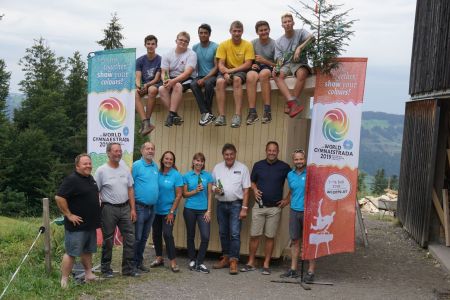 Thanks to the woodwork trainees of Vorarlberg's economic chamber
The woodwork trainees of Vorarlberg's economic chamber built a special cottage for us. At the moment it's in Dornbirn's mountain area "Ebnit", where it's waiting for it's great mission during the Gymnaestrada-week.