Welcome to the World Gymnaestrada 2019!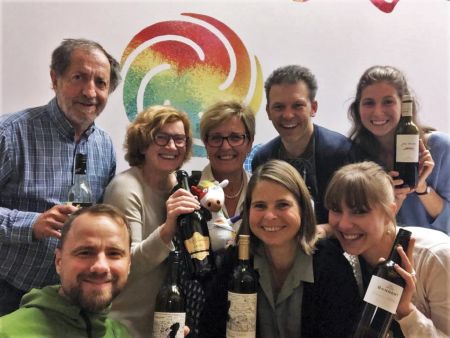 Pfanner Beverage-tasting
Last week, Marie-Luise Dietrich from Pfanner has paid a visit to our office. Just as in 2007, Pfanner is the fruit juice supplier for the World Gymnaestrada 2019 - a long collaboration of which we are very proud of! This time, Pfanner will not only supply the fruit juices, but also spoil us with some fine wine. We were lucky enough to taste the different wines and to decide which ones will be served during the World Gymnaestrada 2019. We have tough jobs... :-)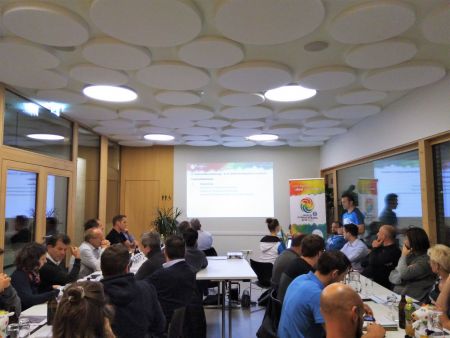 3rd City Performance Meeting
The 3rd City Performance Meeting took place on the 6th of November. The representatives of the eight City Performance locations informed each other about the progress they made as well as their current planning status and had an opportunity to exchange information. All involved clubs are well-prepared and excited for the World Gymnaestrada 2019!
7th LOC-Meeting
The LOC-Meeting on the 24th of October demonstrated, that the preparations are going on well and that the World Gymnaestrada will be here within no time. All plans and preparations are very detailed now and the conclusion of the meeting was, that we are well prepared :)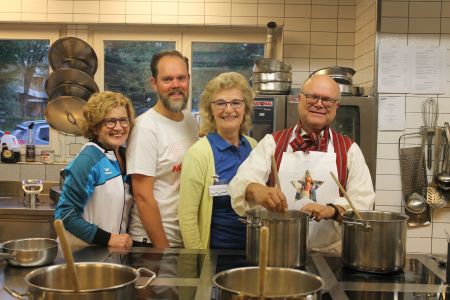 Congratulations Calle Myrsell
Our Swedish gymnastic friend Calle Myrsell has been awarded the Golden Spurtle Trophy (together with Per Carlsson) at the World Porridge Making Championship in Carrbridge/Scotland. Congratulations! Lucky us, that he stayed in Vorarlberg the weekend before the Championship and we could try his Porridge.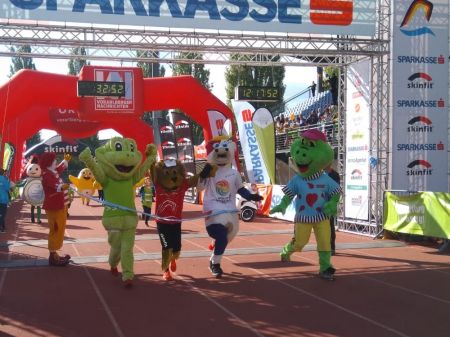 Mascot-Run
We are so proud of our athletic DORLI, which was joining the "Mascot-Run" in Bregenz.