Welcome to the World Gymnaestrada 2019!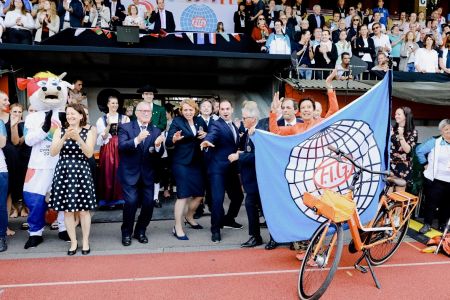 This was the 16th World Gymnaestrada
The 16th World Gymnaestrada is history now! We leave with our heads full of unforgettable moments, emotions, colours, friendship and for sure out-of-this world gymnastics of all kinds. We now look forward to 2023 in Amsterdam. We'll never forget all the emotions we felt under the "come together, show your colours" motto, and thank each and every one of you for playing your part.
Our photo gallery is available now!
The photo gallery of our photographers team with 33 members is available now – enjoy flicking through and discovering magic moments on pictures.wg2019.at!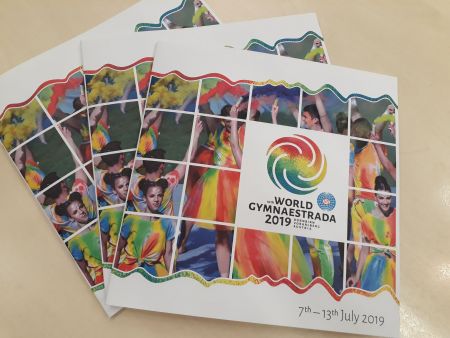 Photo album can be bought
Good news, the photo album of this wonderful week has now been printed and can be bought for €10 at all Info Points within the Trade Exhibition Centre!
last chance to visit the National Performances
Tonight is the last chance to visit the National Performances. Remaining tickets are available for Portugal (18:00) and Italy (18:30).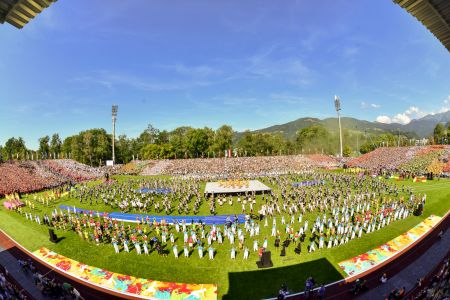 We are hosting the World
More than 18,000 participants from 65 nations were marching in at the Opening Ceremony, showing their nation's colours and taking up their positions in the stadium Birkenwiese, where all tickets have been sold out. The atmosphere among participants and visitors was overwhelming and Vorarlberg is very proud of being the host of the 16th World Gymnaestrada.