Welcome to the World Gymnaestrada 2019!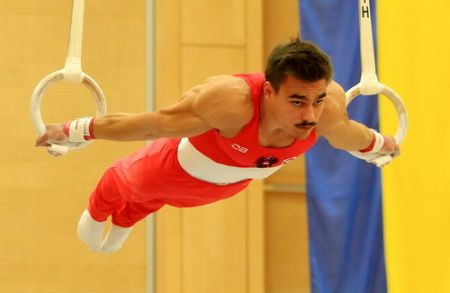 International gymnastics team competition in Dornbirn
On 21st of July, an international gymnastics team competition took place in the Messehalle 1 in Dornbirn. In addition to hosts Austria, teams from Switzerland, Ukraine and the Czech Republic were represented. The audience could enjoy artistic gymnastics at its best whereby the involved gymnasts used the competition as a welcome rehearsal prior to the upcoming European championships. As a special surprise each and every gymnast was given a little DORLI mascot at the award ceremony, handed over by DORLI herself. Furthermore every spectator could get the latest updates on the preparations for the World Gymnaestrada 2019 at an info stand and had the chance to meet many OC members who didn't want to miss out on such successful event.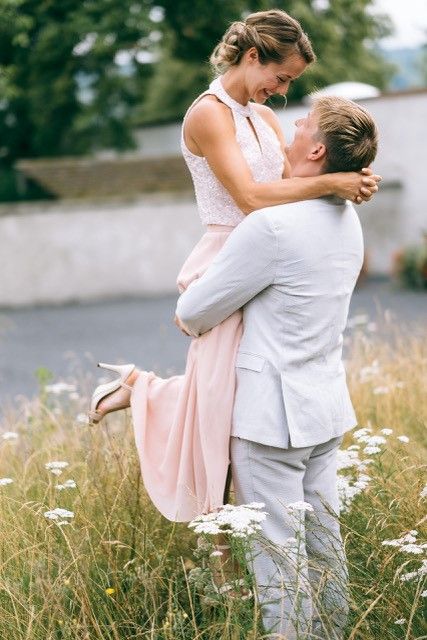 Congratulations to Marina Salvini and Guy Mäder
We are very happy about this fantastic news and would like to congratulate our FIG Gala choreographers couple on their wedding and wish them the best of luck for their future together.
Happily ever after!
EUROGYM 2018 in Liège, Belgium
The World Gymnaestrada 2019 at this year's edition of the EUROGYM in Liège, Belgium. It's always a great pleasure welcoming "old" and "new" friends at our information booth as well as spreading the spirit of the World Gymnaestrada!
Congratulations and thanks to the LOC Liège for hosting and organising this event. We hope to see you all in July 2019 in Dornbirn when it's time for the 16th World Gymnaestrada!  :-)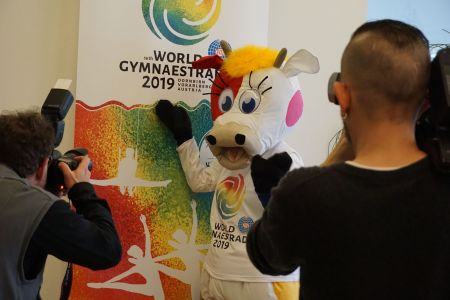 Just 365 days left till the start of the World Gymnaestrada 2019
From July 7th to 13th, 2019 around 20,000 gymnasts from more than 60 countries will enchant Vorarlberg in a colourful, friendly and peaceful world centre of gymnastics and acrobatics. The preparations and planning for this extraordinary event have been in full swing for months and the motivation is huge. What is more, the anticipation is not only felt in the team, the population of Vorarlberg expects this unique event - which takes place after 2007 now for the second time in Dornbirn - with great enthusiasm!
Come together. Show your colours!
In Memory of Albert Ching Yin Chun
We are very sorry to hear that our dear friend Albert has passed away. We are all deeply touched by this sad news and would like to express our sincerest condolences to his beloved family, friends and his gymnastics friends from all over the world. This is truly a big loss for the Gymnastics Federation of Malta. Our thoughts and prayers are with you during this difficult time.
Albert, you will never be forgotten!