Welcome to the World Gymnaestrada 2019!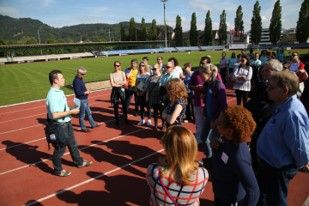 1st Information Meeting: May 18-21
NF are welcome to the 1st Information-Meeting (May 18-21). In these three days they will have the opportunity to get to know the event locations, the public transport systems, the venues, the towns with the open-air stages and so on.
Sponsoring for good sleep
Pre-Christmas-Present: Signing the contract with Hefel Textil Austria. Now we are sure, that all gymnasts will have a good sleep!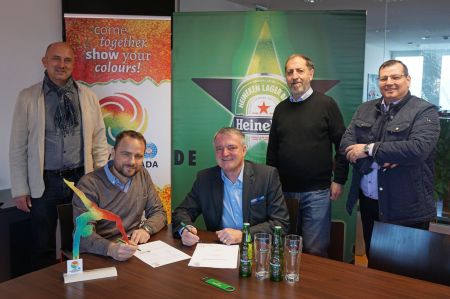 signed contract with premium sponsor Heineken
Proud about having an international sponsor, we signed the contract with Heineken. Many thanks to Heineken, for being our premiumsponsor.
1st Information Meeting
The first Information Meeting will take place from 19.-21. May 2017 in Dornbirn. The invitation to all NF's has not been sent yet.